Change the way you see things and the things you see will change. ~ Wayne Dyer
Now enrolling for the Rise Up Moms Support Group
Rise Up Moms is a support group for moms who are concerned about their child's drug or alcohol use. 
Different theme-focused modules will be offered each month, to help you feel more empowered, more confident and help you make better decisions. You will receive tips and inspirations to inform you so that you have more tools to help you understand your child's drug or alcohol use. Once a month we'll have a teleconference where we will discuss the topic of the month and give you a chance to voice your concerns.
This is a program for moms who want to help their child as well as help themselves. The Rise Up Moms program uses the research-based CRAFT approach which embraces kindness and compassion. The goal of CRAFT is to take care of yourself, teach you skills that you can use to help your teen/young adult change and lessen their substance use, whether your child receives formal treatment or not.
Personal Coaching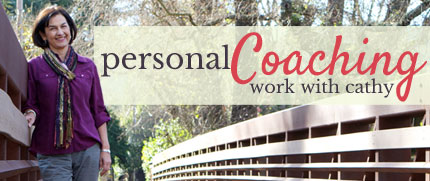 Coaching can help break through what is keeping you stuck so that you have more clarity about your situation. We will discuss strategies and tools that will help you move forward in a positive direction. Coaching allows you to be heard as you share your concerns. We will work together to brainstorm options for your personal situation. You will often find that many of the answers that best fit your needs come from within. Through the coaching process you will have more clarity about the solutions that will help you the most. During this anxious time in your life, coaching is an investment in you! Click here to find out all the details.
Books
Parents to Ph.Ds: 28 interviews with people who share heartache, wisdom and healing from first-hand experience with substance use disorder shares information from all aspects of prevention, addiction, treatment and recovery that can give answers and a place to start. Coming from different walks of life and experiencing drug and alcohol use from their various personal perspectives, the interviews educate, inform and enlighten the reader.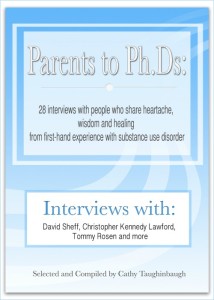 Parents to Ph.Ds is now available on Amazon.com
101 Natural Highs for an Amazing Drug Free Life is a simple reminder of what is out there waiting for you as you reach and continue your journey in recovery. Motivating activities are listed with links for more information in eleven different categories to build a healthy, interesting and creative life.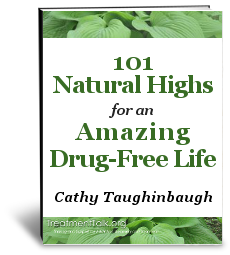 101 Natural Highs for an Amazing Drug-Free Life is now available on Amazon.com
7 Things Parents Can Say When Their Child is Struggling with Drugs or Alcohol
Do you struggle with what to say to your child?
Are you looking for those words that will make a difference? […] Read More
The Power of CRAFT
Dr. Robert Meyers  developed the CRAFT approach and continues to do workshops around the world sharing his evidence-based approach that helps families get their loved one into treatment.[…] Read More
6 Top Resources for Parents of Kids Struggling with Substance Use
For any family who is just discovering their child's substance use or for anyone looking for help, these resources will give you the information you need.[…] Read More
Testimonials
"Cathy has an empathetic and nurturing spirit that suits her perfectly as a recovery coach for parents of addicted teens and young adults. I've seen her volunteer work with parents within The Partnership at Drugfree.org's Time to Get Help support system and I admire her ability to connect with them heart-to-heart. In her coaching business, Cathy offers wise counsel and, in addition to her academic training, willingly shares her own experience of dealing with an addicted child. If you are struggling with an addicted child within your family, I wholeheartedly recommend Cathy as the coach who will walk you through your time of crisis and teach you how to begin to heal."
– Beth Wilson, B Here Today
"Cathy gently lead our parent group in a guided process of individual sharing and listening to one another.  Guided by the week's theme and through a series of insightful questions from Cathy, we were encouraged to respond one by one, voluntarily.  Through this process, we came to a broader sense of our shared situations, and a sense of a personal path forward.  Cathy's optimism infused the meeting with a sense of hope."
– Mary, Mom from Pennsylvania
"Addiction can be devastating to families. So if you are a parent who is concerned with alcohol or drug dependency or issues then Cathy's expertise, insight and commitment are essential. Whether it's prevention, treatment or recovery Cathy can guide you and your family to a life free from addiction."
– Carolyn Hughes, The Hurt Healer
"I found Cathy's group coaching sessions to be really helpful. Cathy's comments were insightful as well as compassionate, and the opportunity to talk with other parents in the same boat was invaluable. I felt that it helped my family a lot."
– Martha, Mom from Massachusetts
"Having worked with and followed Cathy's work for the past two years, I am so impressed with Cathy's grasp of on the intricacies of the disease of addiction and the issues surrounding adolescent substance abuse. Cathy is extremely knowledgeable about all phases of what the parent goes through when they experiment or abuse or are addicted to drugs or alcohol. I highly recommend her as a Recovery Coach for parents – it's a daunting process and Cathy can help parents make the right decisions for their child and themselves."
– Lisa Frederiksen, Breaking the Cycles
"I had several phone conversations with Cathy about my addicted sons, she was very prompt to be there when I called and gave me very educated advice from experience that helped me so very much. I really appreciate having Cathy to talk to. I highly recommend her coaching for parents and families."
– Gail, Mom from Florida
"Cathy is a courageous, generous, warm, caring and kind individual. I admire her skills as an author, interviewer and life coach. Parents will find her extremely knowledgeable as well as deeply compassionate, plus she knows her resources."
Shelley Richanbach, Next Steps for Women
"Cathy does a phenomenal job of raising awareness and offering resources and strategies for families dealing with their child's addiction."
– Fran Sorin, CBS Radio News Contributor
"Cathy Taughinbaugh has become the 'go to' expert on families dealing with substance abuse. Cathy took what she learned from the pain and difficulty of dealing with her own child's substance abuse problem and is now sharing this knowledge to help others. If you want heartfelt and well researched advice on how to handle a crisis like this in your own family – look no further than this role model: Cathy walks her talk."
– Angela Artemis, Powered by Intuition
"Cathy Taughinbaugh, is an exceptional friend, blogger and coach who openly shares her personal experience with her family's addiction for the sole reason of helping others. The best person to learn from is someone who has been there and Cathy's compassion, honesty and trustworthiness makes her a first class expert. She comes highly recommended!"
– Tess Marshall, The Bold Life
"As someone who grew up with an alcoholic Uncle (it hurts even to say it) – who was a fantastic human being, but for this habit, I really wish I had known Cathy back then. But those were the days of no Internet. Today, I am so glad to see that there is help available to overcome addiction. Cathy's site has been a wonderful reference for me and I am glad to say she is my "go-to" for information related to substance abuse. Richly resourceful, I recommend bookmarking Treatment Talk. She inspires confidence and the message is clear: You are not alone and gaining freedom from addiction is a very possible reality."
– Vidya Sury, VidyaSury.com
"I totally trust Cathy's take on this very tough topic; she writes her truth in plain and simple language that gets to the heart of the matter. It's valuable for us all, yes, even those of us who have no personal experience with addiction. My eyes have been opened and I've been introduced to some amazing guests and great ideas, that apply to every life. I love her work."
– Elle Sommer, Reflecting a Life
For more information contact Cathy by phone: 925-984-1562 or email: cathy@cathytaughinbaugh.com.