If You are the Parent of a Child Who is Struggling, You've Come to the Right Place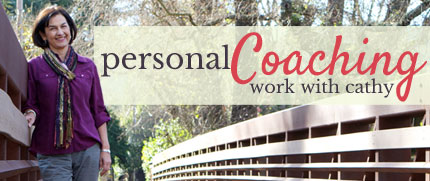 Parent Coaching
Coaching is a way to help you find clarity when you are concerned about your teen/young adult's drug or alcohol use. We will work together so that you can help yourself which then helps your family change in a more positive way.
Coaching allows you to be heard as you share your concerns. We will work together to brainstorm options for your personal situation. Many of the answers that best fit your needs will come from within. Through the coaching process you will have the opportunity to discover the options that will help you the most. During this anxious time in your life, coaching is an investment in you!
Click here to find out all the details.
Support Group
Join our mom's support group!
Rise Up Moms is a support group for moms who are concerned about their child's drug or alcohol use. 
Different theme-focused modules will be offered each month, to help you feel more empowered, more confident and help you make better decisions. You will receive tips and inspirations to inform you so that you have more tools to help you understand your child's drug or alcohol use. Once a month we'll have a teleconference where we will discuss the topic of the month and give you a chance to voice your concerns.
This is a program for moms who want to help their child as well as help themselves. The Rise Up Moms program uses the research-based CRAFT approach which embraces kindness and compassion. The goal of CRAFT is to take care of yourself, teach you skills that you can use to help your teen/young adult change and lessen their substance use, whether your child receives formal treatment or not.
Learn how the Rise Up Moms support group can help you
Books
Parents to Ph.Ds: 28 interviews with people who share heartache, wisdom and healing from first-hand experience with substance use disorder shares information from all aspects of prevention, addiction, treatment and recovery that can give answers and a place to start. Coming from different walks of life and experiencing drug and alcohol use from their various personal perspectives, the interviews educate, inform and enlighten the reader.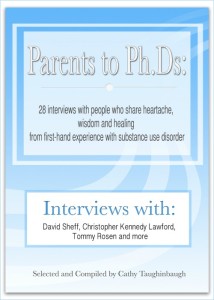 Parents to Ph.Ds is now available on Amazon.com
101 Natural Highs for an Amazing Drug Free Life is a simple reminder of what is out there waiting for you as you reach and continue your journey in recovery. Motivating activities are listed with links for more information in eleven different categories to build a healthy, interesting and creative life.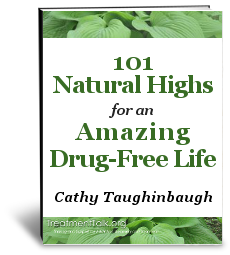 101 Natural Highs for an Amazing Drug-Free Life is now available on Amazon.com
There is always Hope: Meet Denise Mariano
I'm thrilled to share my interview with my friend and fellow parent coach, Denise Mariano. I love her enthusiasm and devotion to the cause of substance use prevention and support. […] Read More
The Power of CRAFT
Dr. Robert Meyers  developed the CRAFT approach and continues to do workshops around the world sharing his evidence-based approach that helps families get their loved one into treatment.[…] Read More
3 Powerful Ways to Lean In Rather Than Let Go When Your Child is Struggling
Letting go and detaching may have their place when you feel that you've done all you can do, or if your health is in jeopardy, but there are many things that you can try first before you take that big step.
The problem with letting go too soon is that you have no influence over your child if you are not in contact with them.[…] Read More
Testimonials
"Addiction can be devastating to families. So if you are a parent who is concerned with alcohol or drug dependency or issues then Cathy's expertise, insight and commitment are essential. Whether it's prevention, treatment or recovery Cathy can guide you and your family to a life free from addiction."
– Carolyn Hughes, The Hurt Healer
"Having worked with and followed Cathy's work for the past two years, I am so impressed with Cathy's grasp of on the intricacies of the disease of addiction and the issues surrounding adolescent substance abuse. Cathy is extremely knowledgeable about all phases of what the parent goes through when they experiment or abuse or are addicted to drugs or alcohol. I highly recommend her as a Recovery Coach for parents – it's a daunting process and Cathy can help parents make the right decisions for their child and themselves."
– Lisa Frederiksen, Breaking the Cycles
To learn more contact Cathy via the contact page or by phone: 925-984-1562.